MATERNITY CORSET
You and your baby are in rather  electromagnetic radiation in the external environment. Maternity corset is produced especially to protect you and your baby from electromagnetic radiation in environment. With Silmaril you and your baby will feel more confident and protected.
Antimagnetic features of the product has been tested by acrredited the most trusted institutions around the globe.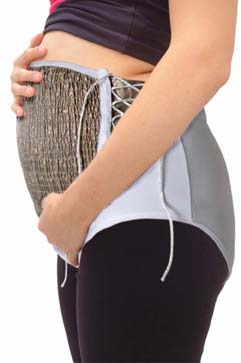 The protection provided against Electromagnetic radiation emitting devices such as Mobile phones, radio tv channel, computer and TV screens, base stations, high-income-like lines, wireless transmitters, wireless communication devices, etc is approved by Istanbul Technical University.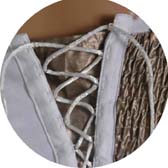 From the beginning of pregnancy until the end of your baby. Since Silmaril products made out of silver, it provides protection to you your baby from high magnetic waves and anti bacterial environment Contact area will put an end to all the mikrobacterial formation may occur on genital area. At the same time products does not allow the formation of bacterial unit. Product that provides

Product that provides protection Antimagnetic with silver threads woven into the fabric with nano technology is manufactured in Germany.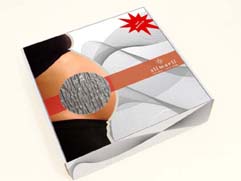 Your product in every month of pregnancyThe product does not impair the growth of the womb in every month of pregnancy and in the aesthetic side of the lace easily adjustable. Cleaning of the product couldn't be easier all you need to do is doing hand wash in warm water without detergant and leave it to dry.